Many ask about the difference between counselling and psychotherapy. In practice, they are the same thing – both are types of talk therapy. The difference is that counselling is what people usually receive when they are in need of some immediate support (grief and loss, sudden unemployment, relationship break-up, or any other type of personal crisis).
Psychotherapy usually focuses on providing the person with longer-term solutions rather than immediate support. In psychotherapy, the client is looking to get deeper insight into their thoughts, feelings, and behaviours.
Here are links to a couple of videos on what "talking to a psychologist" is all about.
Below are some of the areas I specialize in. Click on the tab to see some of the questions I explore to determine if you need to look at this area more closely in your life:
Addictions (to substances and/or behaviours)

Have you wondered if you drink too much? Do you often get into arguments and conflicts over your alcohol use, drug use, or gambling habits? Have you ever felt guilty about some of your habits? If so, you may want to look at where you fall on the spectrum of addiction, and learn some new strategies for re-gaining control over your life.

Depression

Over the last couple of weeks, have you lost interest in things that used to interest you? Have you found yourself getting more tired than usual? Is it tough to get motivated over things you used to enjoy? Do you find yourself crying for no reason at all? These are some of the questions used to see if you are living with depression. I will help you gain insight into why you are feeling this way, and coach you on strategies to improve your mood.

Anxiety

Do you feel tense and worry about things that are not likely to happen? Does your worry prevent you from enjoying life? Are you unable to relax because your mind is always racing? If you answered 'yes' to any of these questions, and you have been feeling this way for several weeks, you may have an anxiety disorder. In our sessions, I will give you tools for changing your thinking patterns, and gain control over your unwanted thoughts.

Trauma

Do you find yourself re-living the memories of a traumatic event? Do you keep having nightmares over the event? Do you find yourself avoiding things that remind you of the traumatic event? If so, then you may be suffering with trauma. I will provide you with a safe, non-judgmental environment where you will be able to learn more about what is happening, and regain control over your life.

Anger and stress management

Do you 'blow up' for no reason at all? Is your anger creating problems in your relationships with people? Do you find yourself getting stressed more quickly than before? Is your doctor concerned about your blood pressure and health? If you answered 'yes' to any of these questions, you may need to learn new strategies for self-control. In our sessions, I will teach you on how you can manage your anger, rather than having your anger manage you.

Grief, Loss, Bereavement

It's never easy to deal with loss, regardless of what the loss may be. Loss represents an ending of something. With this starts the grieving process, and for some, the grieving could be delayed. Counselling and psychotherapy can help you move forward more quickly from these losses and support you in healing.

Abuse in Relationships

Ever since you've been in this relationship, have people said, "you've changed"? Do you find yourself 'walking on egg shells' when your partner comes home? Do you find things are 'perfect' for a few days or weeks, and then they 'blow up'? If so, you may be living with a form of intimate partner abuse. My goal in working with you is to show how you can reclaim your power in a non-violent way. Once you regain your power, you will feel more confident in asserting yourself in your relationship. Whether you are the perpetrator of abuse or the victim, the goal is to stop the abuse and have healthier relationships.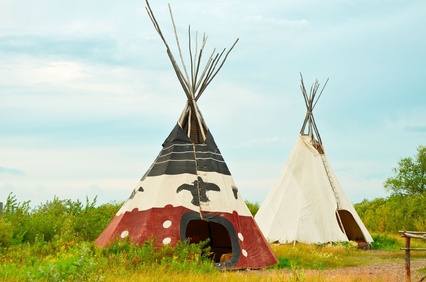 * I am also an approved provider (through First Nations and Inuit Health, NIHB) for First Nations people. I have worked with First Nations communities as a therapist, program coordinator, and as a program consultant for over 7 years.