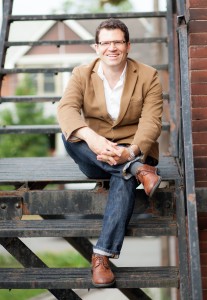 I am a registered psychologist working with people across the lifespan – from children as young as five to those in their senior years (65+). I have offices in both Markham and Whitby, Ontario. My areas of interest have been in addictions (to substances or behaviours such as gambling), mental health (e.g., depression, anxiety), and on family violence. My research and clinical experiences in these areas have helped people make progress in controlling their emotions, gain deeper insight into themselves, and helping reach their personal goals of self-improvement.
Along with providing psychotherapy and counselling services, I also facilitate workshops for groups and organizations. I've been providing these services since 2000.
APPROACH

I typically use an interpersonal approach to understanding a client's concerns. My ultimate goal is to help the client develop insight into understanding the patterns in how they are behaving. Once the client begins to develop insight into why they may be relating to others in a certain way, then change will begin to take place. Ultimately, the goal is to create a safe and comfortable working relationship where the client is are able to openly discuss anything they would like.
About Psychology For Growth
My goal for Psychology For Growth is to provide readers with helpful information on a wide-range of topics dealing with mind-body health.
Right now, the people involved in Psychology For Growth are pretty much myself and my research/admin assistant, Vaishnavi Nadesu. Vaish completed her Masters of Science degree from the Adler Institute of Professional Psychology. She's been doing a terrific job of researching and posting many of the "Did You Know…" research bits that you'll find on this site and on our FaceBook feed (just "like" us on the right to receive our feeds).
I started this site in April 2013. Every month, we're growing just a little bit more – with new subscribers to my blog posts and fans on our FB page.
The other purpose of this site is to provide my former, current, and potential clients with more information and additional reading on some of the issues discussed in my work.
On some of these other pages, you can get a sense of psychology (particularly counselling psychology) is all about. But, if you would like to get a sense of whether or not you might enjoy working with me, feel free to send me an email. I would then be happy to book a free 15-minute consultation with you on the phone. You can also visit my Markham Psychologists website.
Hoping this message finds you well….
Dr. Richard Amaral